Preface (3)
6|7|8|9|10|11-12|13|14|15|16|17|18|19|20|21|22|23|24|25|26|28|30|31|32|33
34|35|36|39|42|44|47|49|51|52|53|54|55|56|57|59|62| 63|64-68|70|73|75
---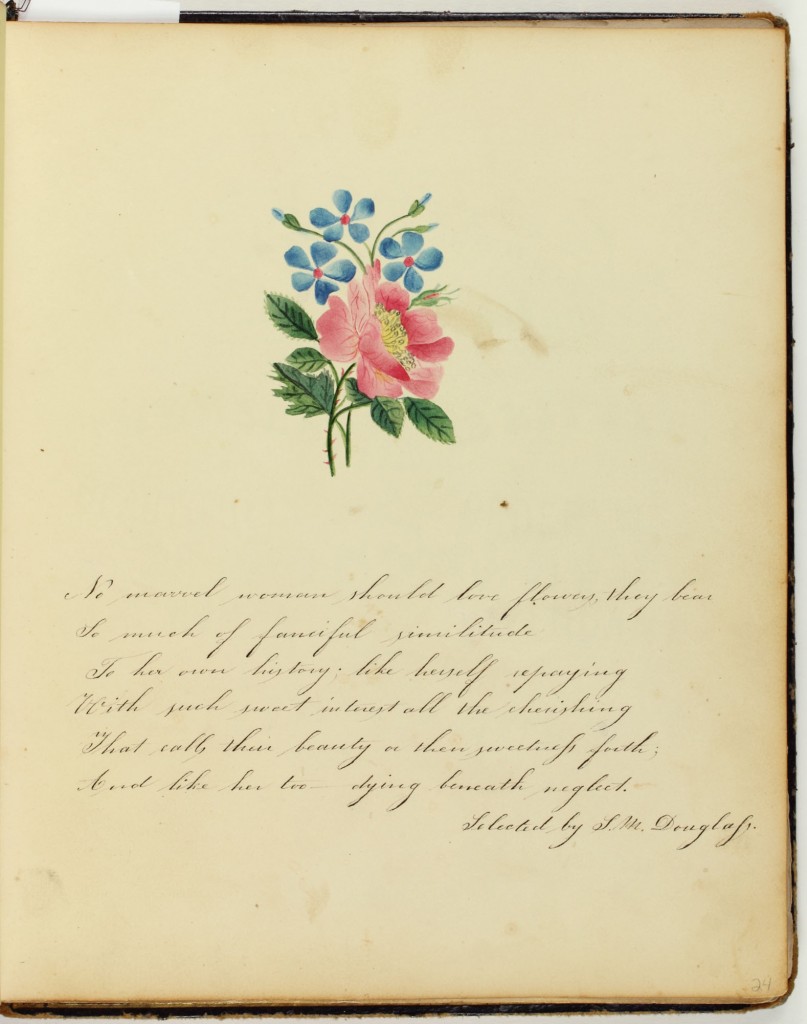 No marvel woman should love flowers, they bear
So much of fanciful similitude
To her own history; like herself repaying
With such sweet interest all the cherishing
That calls their beauty or their sweetness forth;
And like her too—dying beneath neglect.
Selected by S.M Douglass.
---
Sarah Mapps Douglass selected the poem and drew the accompanying illustration for this contribution. Given the number of entries Douglass contributed to the Cassey Album, she and Cassey likely had a strong relationship The poem is a much-reprinted (and frequently un- or misattributed) poem by the English writer Letitia Elizabeth Landon.
---
Page 24: Selected portion of a frequently published poem, including in the Ladies' Miscellany (Salem, Mass., April 7, 1830).