Preface (3)
6|7|8|9|10|11-12|13|14|15|16|17|18|19|20|21|22|23|24|25|26|28|30|31|32|33
34|35|36|39|42|44|47|49|51|52|53|54|55|56|57|59|62| 63|64-68|70|73|75
---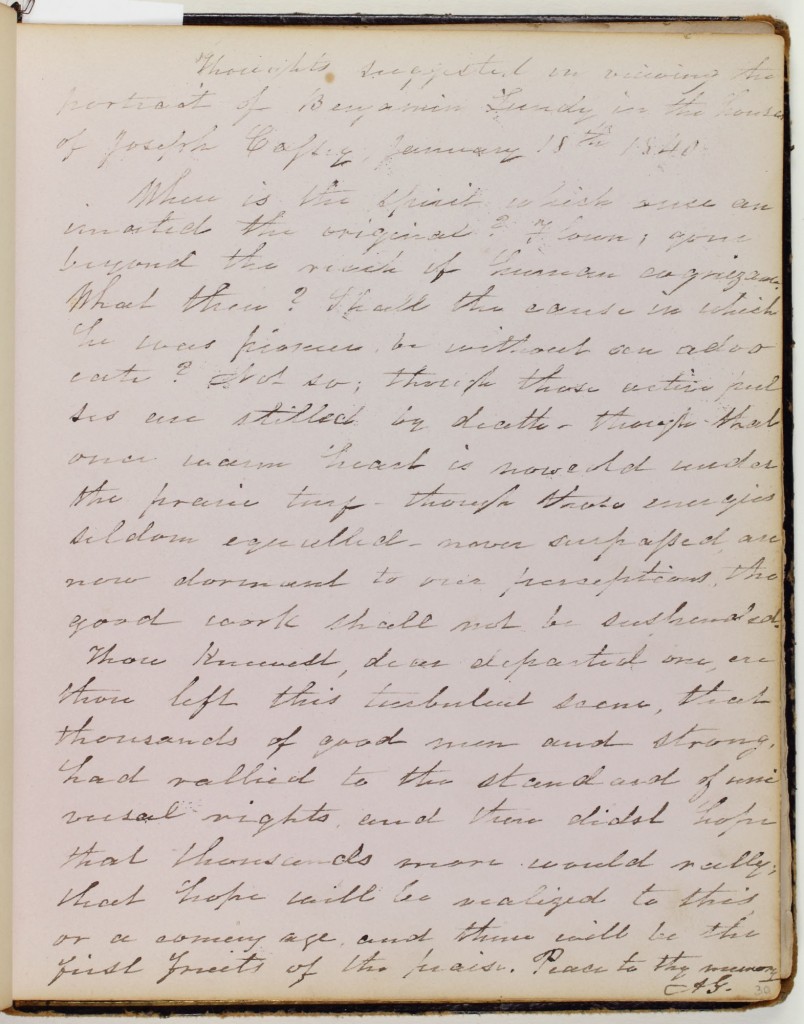 Thoughts suggested in viewing the portrait of Benjamin Lundy in the House of
Joseph Cassey, January 18th 1840
Where is the spirit which once animated the original? Flown; gone beyond the reach of humane cognizance. What then? Shall the cause in which he was pioneer be without an advocate? Not so; though those active pulses are stilled by death, though that once warm heart is now cold under the prairie turf – though those energies seldom equalled, never surpassed, are now dormant to our perceptions,
the good work shall not be suspended.
Thou knowest, dear departed one, ere Thou left this turbulent scene, that thousands of good men and strong, had rallied to the standard of universal rights and there didst hope that thousands more would rally; that hope will be realized to this or a coming age, and there will be the first fruits of the praise. Peace to thy memory
A.G.